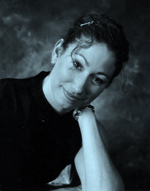 Jo Simms
Principal of Ocean Academy | BA Hons, LISTD, CDE
Dance has been a part of my life, a part of me, since the age of 3. Beginning with the 'once a week ballet class', as I grew so did my education and passion for dance. Studying classes of the following dance genre; ballet, tap, modern, jazz, tap, contemporary , gave me such enjoyment , I was determined to work to be the best dancer I could be. I was inspired by visits to the theatre in my childhood and had the opportunity to perform in modest, local performances which gave me the 'buzz' of being under the lights, and so aspired to continue the magic of being on the stage.
After graduating from London College of Dance in 1995 with a BA honours degree in Dance & as a qualified teacher (Licentiate) with the Imperial Society of Teachers of Dancing (ISTD).
I combined my love for dance and travel, working with many performance companies worldwide for 9 years. After countless shows and adventures I hung up my 'shoes' and shifted my focus to dance teaching.
On relocating to Helston, Cornwall, I created a fun but professional environment for children and adults to learn different dance forms when I established Ocean Academy of Dance in 2004. Teaching mainly ISTD syllabus classes gives children a sound foundation for dance technique and artistry.
I enjoy the diversity of teaching styles presented by teaching different ages from 2 ½ up to adults and find my work so rewarding as each child achieves, reaches their goals and most importantly has fun doing it! Over the course of the academic year there are opportunities to be creative, choreographing work with the students and encouraging them to also create their own work.
I like to encourage my students to study other theatre arts, placing dance an integral art form with music and drama, particularly if they are keen to pursue a career in dance. We offer musical theatre projects and performances every two years. As a celebration of our tenth year of dance training in Helston, our most recent performance was 'The Littlest Light on the Christmas Tree' December 2014.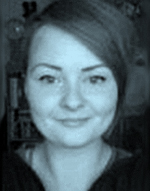 Mia-Luan Vamplew
Teacher
I began my dance training at the age of 13 where I studied GCSE Dance at Mullion Secondary School, I then progressed onto Camborne Pool College where I studied A- Level Dance for two years.
With this qualification the progressed onto a Foundation Degree in Dance Performance at Truro College for two years which enabled me to finalise my Degree at Middlesex University where I graduated with a BA Honours Degree in Dance Performance.
In then went into Freelance Dance Teaching work in a variety of areas including Helston Youth Group where I worked with young adults ranging from the ages of 9 – 17 to working in Schools in my local area conducting Dance workshops including Mullion Comprehensive School where I took lessons and taught the Set Dance, and Parc Eglos School (Helston) where I worked with the Primary age groups in Dance/Movement workshops and completed my 'Arts Train' award.
In addition to this I have worked with Companies such as Music and Dance Education where I have gained a vast amount of experience working with different age groups, abilities and from varying backgrounds. Through this I have been involved in numerous projects where I have had the opportunity to work with Primary School Children (Arts Train and Wenna's World) Secondary School children all of ages (Helston Youth Group, Aspire) and mature adults with Dementia in my more recent project 'Imagine'. I addition to this I have worked with Ocean Academy of Dance teaching Street Dance and Contemporary Dance workshops alongside a weekly Contemporary Technique and Choreography class.
Parallel to my Freelance work I was and am still currently an employee of Truro College teaching the Dance option on the BTEC Extended Diploma in Performing Arts, through this I was able to gain my Post Graduate Certificate in Education validated by Plymouth University.